As building professionals we all want to give our clients the best product possible. Working with B2 Building Science you can create better buildings and build a better business. B2 can set up a program to suit your needs through:
Design services
Plan review
Third party site inspections
Building certification
Continuing education
Builders
Architects
Facilities Managers
Working with B2 Building Science will help set your work apart from standard contractors.  Together we can provide your customers with comfortable, healthy, durable, and energy efficient homes that both you and they can feel great about.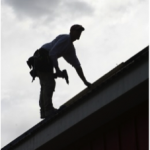 Partner up with us and get:
More referrals
Less customer complaints
Better exposure
Better built buildings
We can set up a program to suit your needs whether it be plan review, site inspections or consulting.
B2 Building Science wants your projects to be known for their attention to detail.  Not just the right countertops but the insulation, air barriers and moisture management systems too.  We allow you to concentrate on the look and feel while we make sure the building it durable, comfortable, safe and energy efficient.
We can do this by:
Collaboration early on in the design process
Identifying problem areas and providing workable solutions
Transferring information and ideas to the field crews
Site inspections to verify quality of work
Managing the operations of a multi-family building, condo complex, or commercial building can be an overwhelming ordeal. B2 Building Science can help you make the building better. With a better building you will have happier tenants, lower operating costs, and happier clients and owners.